Congratulations, you've decided to sell your home! Now what? Learn what you need to know in our series "What to Expect When Selling a Home". The first step? Find the best Real Estate Agent.
It's important to know that not all real estate agents are created equal; finding the best real estate agent or REALTOR for you and your situation takes a little effort but it's worth it! Before you start looking, you will want to ask yourself some important questions, such as:
Why do I want (or need) to sell my house? Make sure everyone is in sync on this to avoid misunderstandings and stress down the road.
What is my time frame for selling? Know whether you need to close escrow by a certain date, and/or know your minimum and maximum time to sell.
What price range do I want (or need)? It's important to be realistic. Familiarize yourself with recent comparable sales.
Am I prepared to get my house ready to list for sale?  Whether you just need a fresh coat of paint or a complete upgrade, getting your house ready to list may require some effort, energy, and expense.
Do the unique circumstances of your sale require a specialist? From short sales to foreclosures to military to seniors, there are many types of real estate specialties that can make a particular agent better suited to assist you.
Then, start asking around for recommended referrals. If you don't know anyone who has bought or sold a home recently, try asking a trusted professional like your accountant, banker, or attorney. You can also search for real estate agents on sites like Realtor.com, Zillow.com, and even the R.B. Haley Website.
But don't stop there. Continue your research by reading reviews from past clients, conducting an online search, checking out his or her website and listings, and verifying his or her license and status with the California Bureau of Real Estate.
Interview at least three real estate agents. A good real estate agent should come prepared with: recent comparable sales data from the MLS, knowledge about the current market and trends, questions and feedback regarding your home, a detailed marketing plan, and other useful resources such as checklists and fact sheets.  Ask questions, such as:
What kind of experience do you have with selling homes like mine?
What is the average time to close on your listings?
How close has the selling price been to the asking price on your listings?
What kind of recommendations or programs do you have to maximize the value of my house?
May I have a list of past clients to contact as a reference?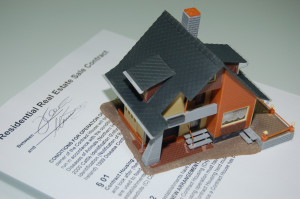 Perhaps most importantly, you should feel confident in your agent's abilities, commitment, and integrity as your representative. If not, move on; he or she may not be the right agent for you.
If so, the next step is to review and sign the Listing Agreement with your agent. Stay tuned for the next article in our series of "What to Expect When Selling a Home: Listing Your House for Sale".
Investing in YOUR Future,
R.B. Haley Fine Homes and Estates
Did we miss anything? Feel free add comments below with some of your great ideas and/or feedback. Thanks for your input and please share!
R.B. Haley, Inc. 12396 World Trade Drive, Suite 306, San Diego, CA 92128
http://www.RBHaley.com   858.592.4895   CA Lic#01843189/01219416