In our last article we wrote about questions you can ask yourself and the real estate agents you interview to make sure you find the best real estate agent for your situation. In this article we are covering the next step, What to Expect When Selling a Home: Listing Your House For Sale.
Decide on a listing price. Your real estate agent should have several recent comparable sales to help guide you, but it is prudent to do some of your own research as well. Consider your minimum sales price, what you are willing to compromise on, what your time frame is, and what your ideal price is. Does your home need major or minor upgrades? If so, put a plan and a budget together and factor that into your listing and sale goals. And, remember, it is important to be realistic; your home will always hold more subjective value to you than to your buyer.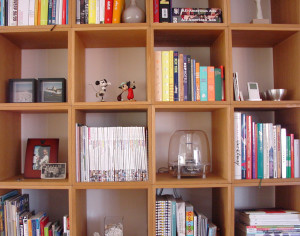 Start with de-cluttering and organizing, inside and out.Although this step can be arduous, it will make everything you have to do after it much easier. Be sure to go through drawers, cabinets, and closets, as well as your garage, patio and yard. There are several companies that offer portable storage containers if you just don't have the time or desire to go through everything at once. Just remember, an organized and clutter-free home shows better to potential buyers.
Repair and clean. Are there simple repairs that need to be made? Get those done first, as well as any upgrades or renovations before deep cleaning. When cleaning, start from the top down, inside and out. Don't forget about windows, windowsills, doors and trim, caulking around kitchen and bathroom fixtures, cleaning out fireplaces, removing all stains from carpets, washing indoor and outdoor furniture, and pressure washing the exterior of your home and outdoor hardscapes. The more your house sparkles, the better it will show in person and in photographs.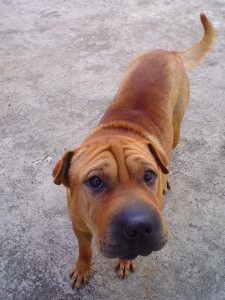 Got pets? Get a plan. Selling a home can be stressful for your pet too. Before your real estate agent starts scheduling Open Houses and showings, be sure you have a well thought out plan for any furry critters in house. It's best to keep evidence of pets to a minimum (some buyers may not love your dog as much as you do), so leaving only a food and water dish out is best. It is ideal to have a safe, familiar place where your pet can be temporarily enclosed while potential buyers tour the house (for example, a ventilated garage, guest bathroom, or utility room). Even better, plan to take your pet with you during showings, or arrange to have a neighbor pick up your pet when you aren't available.
Staging- do I need a professional? Staged homes tend to sell faster and for more money. Professional stagers have an objective eye for accentuating the best features of a room and use universal décor that can help buyers envision themselves in that space. However, if you also have a knack for design and can utilize the many resources available to you, a professional stager may not be necessary. We will cover more about staging your home to sell in our next article, but we encourage you to talk with your real estate agent about the pros and cons of staging.
We hope you feel more prepared to list your home to sell after reading these suggestions. Stay tuned for the next article in our series of "What to Expect When Selling a Home: Staging Your Home to Sell".
Investing in YOUR Future,
R.B. Haley Fine Homes and Estates
Did we miss anything? Feel free add comments below with some of your great ideas and/or feedback. Thanks for your input and please remember to share!
R.B. Haley, Inc. 12396 World Trade Drive, Suite 306, San Diego, CA 92128
http://www.RBHaley.com   858.592.4895   CA Lic#01843189/01219416