The decision to purchase a home is one thing; actually doing it is another. If you know what to expect when buying a home, you can go into it prepared and ready to tackle any challenge. So where do you start? First, you need to be clear on your home buying goals.
Start with these 5 questions. The process of buying a home starts way before you start searching. First, you will need to know:
What price range can I afford? Be realistic. Just because you think you can afford a certain purchase price doesn't mean you should buy at that price. There will be expenses associated with buying and maintaining a home, so leave yourself plenty of cushion.
What are my wants and needs? For a successful home buying experience, it is crucial that everyone is on the same page here. It is best to narrow your list down to general features (separated by "need" and "want"), and a few desired neighborhoods.
Am I financially and emotionally prepared to buy a house? Buying and owning a home is a big- and a more permanent- commitment. Your financials must be in order, you must be prepared to spend the money needed to maintain a home, and it may demand more of your time than renting.
What is my time frame for buying? Are you relocating for a new job? Will the offer be contingent upon selling your existing home? Do you need to close escrow by a certain date? This can help guide your decision-making.
Do the unique circumstances of your purchase require a specialist? Are you an active duty or military veteran? First time homebuyer? Relocating? Downsizing into retirement? There are a lot of different programs available to buyers, and it may help to work with a REALTOR who specializes in your type of transaction.
Once you have a clear idea of what you want and need, go back and revisit what you can afford in more detail. Doing this early on will help you understand what you will need to start with and how much you will need to save. Generally speaking, most lenders will lend up to three to five times your household income with a 20% down payment. You can use this mortgage calculator to help guide you. Keep in mind that existing debt will also be a factor. In addition to the down payment, you must also be able to pay for closing costs.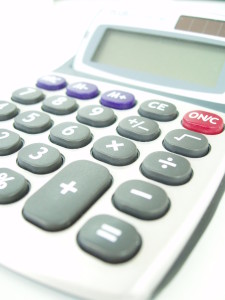 At this point, you will want to start talking with a mortgage professional about getting pre-approved (or better yet, getting pre-qualified). You can expect that they will run a credit check, check W2's and pay stubs, check bank records (going back several months), and possible additional requirements. Having these documents ready and accessible will save you some time and headaches.
Once you are pre-qualified (or pre-approved), you will know what your maximum price range will be. As a buyer, being pre-approved (and especially pre-qualified) can be a big advantage when you submit a purchase offer on the perfect home…which is part of the next step of What to Expect When Buying a Home: Finding an Agent and a Home.
We hope this helps set the stage for your home buying experience. As always, feel free to call us anytime if you need help.
Investing in YOUR Future,
R.B. Haley Fine Homes and Estates
Did we miss anything? Feel free add comments below with some of your great ideas and/or feedback. Thanks for your input and please remember to share!
R.B. Haley, Inc. 12396 World Trade Drive, Suite 306, San Diego, CA 92128
http://www.RBHaley.com   858.592.4895   CA Lic#01843189/01219416