Thanks to technology, searching for a home and finding a real estate agent to represent you through the home buying process is easier than ever. According to Realtor.com, 42% of buyers start their home search by looking online first. Interestingly enough, however, 53% of buyers rate their agent as being most important for finding the right home. So, while the internet can be a helpful tool when buying a home, working closely with a real estate agent you trust can make it a much easier and more positive experience. Here is What to Expect When Buying a Home: Finding an Agent and a Home.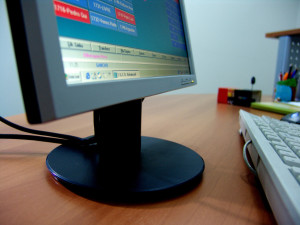 Finding an Agent. Although many people start their home search online (and before they have taken any other steps), your chances of a successful buying transaction increase if you start first by getting pre-qualified. Knowing your price point will help keep your home search focused on what you know you can afford. Once you have that information and a general idea of what you want and need, then you will want to start searching for a real estate agent to help you find it.
Referrals are a great way to start this process. Who do you know that has recently bought or sold a home, and would they recommend their agent? Chances are, you know someone who knows someone, so ask around. Before contacting an agent, be sure to do an online search for reviews of the agent (just remember that reviews can sometimes be paid advertisements). Also check the agent's license status with California Bureau of Real Estate (it is recommended to use the license number from their card or website rather than their name). Interview multiple agents and choose the one you trust and want to work with the most.
Find a Home. With your agent on board, now you will want to actively start the home search. Communication with your agent and feedback are critical. Many buyers like to participate in the home search online, and your agent should encourage that. Since non-MLS sites may contain inaccurate information, it is best to allow your real estate agent to set up a custom MLS search based on your criteria. He or she can have homes that match your criteria automatically emailed to you, or may even be able to provide you with a custom URL that will give you direct access to the MLS for searching purposes. You can usually search the MLS from your agent's website as well.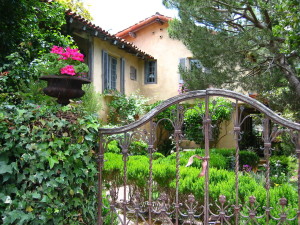 When searching, try to keep in mind your "needs" and "wants" in a home and keep a big picture perspective. Some considerations to think about are: Is it situated near a busy street (are there noise or safety concerns)? Is there plenty of parking? What do the surrounding homes in the neighborhood look like? Try driving through at various times of the day and talk to other neighbors. What schools are nearby? Is there shopping, transportation, and restaurants/entertainment nearby? Are there other amenities, such as parks, nearby? If you see any vacant land, check on whether there are plans to develop it. When touring the inside of a home in person, try to look past the current homeowner's possessions and envision how you might live in that space. There is a lot to consider and making a checklist can help. Your agent should also be able to help answer many of these questions for you.
In 2015, the average buyer typically searched for ten weeks and looked at a median of ten homes before they bought one (Realtor.com). Don't get discouraged if you aren't finding what you want (and don't be too quick to compromise on your "needs"). Try not to become too emotionally invested in any one house and keep an open mind for a second and third choice when offers become competitive. Your agent is working to serve your best interests, so collaborating and communicating makes for a more positive home searching experience.
Once you find your ideal home, the next step is to make an offer. We will be covering that stage of the home buying process in our next article "What to Expect When Buying a Home: Making a Purchase Offer." Until then, happy hunting!
Investing in YOUR Future,
R.B. Haley Fine Homes and Estates
Did we miss anything? Feel free add comments below with some of your great ideas and/or feedback. Thanks for your input and please remember to share!
R.B. Haley, Inc. 12396 World Trade Drive, Suite 306, San Diego, CA 92128
http://www.RBHaley.com   858.592.4895   CalBRE#01843189/01219416