So, you found the perfect home…now what? Assuming you have already take steps to get pre-qualified (if not pre-approved) for a home loan at this point (if applicable), and you already found a real estate agent you trust and want to work with, the next action step is to submit an offer to purchase the home. If you're not sure what that looks like, keep reading on "What to Expect When Buying a Home: Making a Purchase Offer."
Contact the Listing Agent. The first thing your buyer's agent will want to do is confirm with the listing agent that the sellers are still accepting offers. Even if a home sale is Pending, the listing agent may accept back up offers in the event that the current accepted offer falls out of escrow. A good agent will also be able to glean some additional information and get a general feel for what the sellers might be looking for. Keep in mind that the sellers may also have criteria for selling, such as a time frame for closing escrow or moving.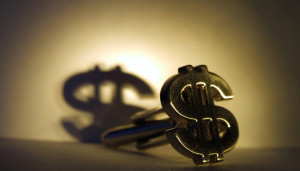 Consider an Offer Price. Start by taking a look at your own price range (the amount for which you have been pre-qualified) and what you feel comfortable paying. It can be easy to get excited and emotional about a home you want, but try to keep a long-term perspective throughout the process. Your agent should share with you comparable nearby homes that are for sale or have recently sold to help guide you to a purchase amount that seems appropriate. Be sure you are comparing like features (for instance, if one home has a remodeled kitchen and one doesn't, then that should be taken into consideration).  Also, leave yourself some room for negotiation and closing costs (not to mention moving expenses).
Other Negotiable Terms. There are other terms and expenses included in the sales transaction that can be factored into the purchase offer. These can include paying/not paying for reports and/or suggested repairs, removing or including contingencies for the sale, and accommodating the seller's timing needs for escrow or moving, among others. Generally speaking, the easier the buyer makes the purchase on the seller, the more likely their offer will be accepted. This can also mean that the buyer may be shouldering more risk, so it is important to walk through all of these things with your agent.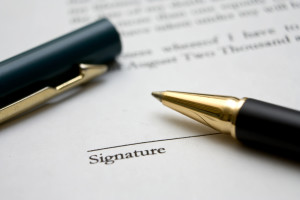 Submitting and Offer and Counteroffer. Once you settle on a purchase offer price and ideal terms of sale, your real estate agent will help you complete the purchase offer contract (or Residential Purchase Agreement). This will be sent to the listing agent to present to the sellers. Often times (and especially in a "seller's market"), the sellers will counteroffer with a higher price and/or additional terms. Your real estate agent will help guide you through this negotiation process (which might include several counteroffers) while promoting and protecting your best interests.
If all goes well, your offer will be accepted and the process of escrow will begin. For more information on the next stage of the home buying transaction, stay tuned for "What to Expect When Buying a Home: In Escrow."
Investing in YOUR Future,
R.B. Haley Fine Homes and Estates
Did we miss anything? Feel free add comments below with some of your great ideas and/or feedback. Thanks for your input and please remember to share!
R.B. Haley, Inc. 12396 World Trade Drive, Suite 306, San Diego, CA 92128
http://www.RBHaley.com   858.592.4895   CA Lic#01843189/01219416