Buying a home is a process. That process starts with working with a lender to get pre-qualified, then shopping around to find an agent and a home. The next stage in the home buying process includes making a purchase offer (and possibly counter-offer), getting acceptance and agreeing on terms, and successfully completing the purchase transaction in escrow. Once you purchased the house…the next step is to become the occupant! Make your move into your new home low stress by following a recommended timeline and using these helpful tips for "What to Expect When Buying a Home: Moving In."
Moving begins before moving day. A smooth and successful move takes planning weeks in advance, especially if a relocation or sale of another home is involved. Here is a general week-by-week timeline you may find helpful (or use this checklist for moving):
Four weeks prior to moving:
Start sorting items and begin acquiring moving materials (boxes, tape, markers, bubble wrap)

Tip: every item should be assigned one status of KEEP, DONATE, or DISCARD

Make a list of accounts, creditors, insurance, and businesses to contact, and notify of new address if possible

Tip: you can start making these updates as you pay the final month's bill before you move

Notify the utilities company of where you are moving to/from so that service can be turned on/off
File a change of address form with the Post Office
Inquire about the registration process if kids are switching schools
Three weeks prior to moving:
Decide what items you will move yourself and schedule a moving company to help with the rest

Tip: check your homeowner's policy on whether moving is covered by your insurer and take inventory of all your belongings

Continue sorting and packing

Tip: color code labels as you pack so that like items are packed together and can be easily unpacked
Tip: sketch out a floor plan of your new home so that you have a general idea of where things will go and what may not fit

Make a list of important names, phone numbers, and addresses to take with you (and keep it handy)

Tip: send out an email with your new contact information to friends and family ahead of time

Make any travel arrangements needed for your move (including any arrangements for pets)
Two weeks prior to moving:
Dispose of any flammable or hazardous household items (it is usually okay to leave labeled cans of the home's current paint colors)

Tip: check with your community about hazardous household waste disposal locations and hours

Consider ordering a curbside dumpster for large amounts of trash
Discontinue regular services such as landscaping, newspaper delivery and/or subscriptions, pest control, etc.
Finalize plans for moving larger items (TV antenna, swing set, trampoline, etc)
Plan to use up frozen and stored food
One week prior to moving: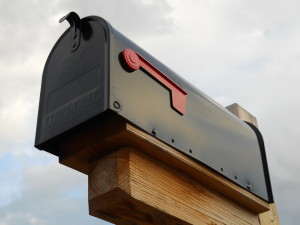 Determine what items of value (jewelry, etc.) you will keep with you during the move and where
Drop off all donation items (or arrange for pick up)
Clean appliances
Make arrangements to connect/disconnect phone/internet service at your new home and sold home
The day prior to moving:
Pack a suitcase or box of necessities that you will need upon arrival

Tip: include kitchen and household items such as phone chargers and cords, paper towels, trash bags, hand soap, scissors, drinking water, snacks, and toilet paper
MOVING DAY:
Plan to be at your sold home as movers arrive to oversee the loading process
Check the condition of items that are being loaded
Verify your new address and phone number with the movers, and be prepared for payment
Take a final tour of the property, including the yard
Lock all doors and windows and turn off all switches
Meet your movers at your new home and oversee the process of unloading
Welcome home!
Investing in YOUR Future,
R.B. Haley Fine Homes and Estates
Did we miss anything? Feel free add comments below with some of your great ideas and/or feedback. Thanks for your input and please remember to share!
R.B. Haley, Inc. 12396 World Trade Drive, Suite 306, San Diego, CA 92128
http://www.RBHaley.com   858.592.4895   CA Lic#01843189/01219416