Selling a home is both science and art. There are the numbers (economics)…and there are the people (buyers). Something magical happens when you get the best of both. Here are the tried and true recommendations for how to sell your home fast and for top dollar.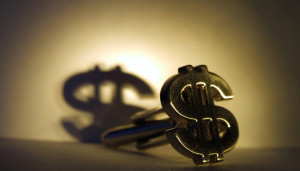 Find the Pricing Sweet Spot     First, start by finding out what has recently sold and what is currently for sale in your neighborhood. Realtor.com can be a great tool for this. The value of your home is based, in part, on the theory that buyers will not pay more for a similar home in the same neighborhood. Ideally, your home will be priced slightly less that what is currently listed (to attract buyers), but slightly more than what has sold recently. A home that is priced too high is likely to sit on the market longer. Potential buyers automatically assume that something is wrong with the property, which may keep them away or only attract the bargain hunters (which may result in a lower selling price).
Downsize belongings     You have no doubt heard about the importance of decluttering your home, but the purpose behind it sends a powerful message. By creating space in your home, you are showing potential buyers that your home is comfortable, livable, and well cared for. What impression do you think it makes when things are jammed into closets and cabinets are overflowing? Think hotel; only the necessities.
Upgrade to move-in ready     Most buyers today have an expectation that the home they buy is going to be move-in ready; most are not looking for a large home improvement project. To appeal to these buyers you want to get familiar with the current trends and follow them. A great tip is to visit model homes, as they often do extensive research on their presentation to appeal to most potential buyers. Take note of popular materials, styles, and uses of space.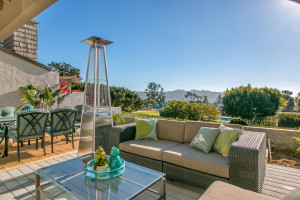 Put your best foot forward     In most cases, potential buyers will view photos of your home before ever setting foot in it. Guess which photo they are likely to see first? It pays to enhance your curb appeal. In many cases this may mean simply laying fresh wood chips and planting some flowers. And, don't forget about the backyard as well.   When it comes to photos of the inside of your home, lots of light and beautifully staging a home can make all the difference to online buyers.
Hire the right agent     A great real estate agent is knowledgeable, professional, and reliable.   Not only should she or he be able to get your home in front of as many potential buyers as possible, but is also someone who brings you value by negotiating a sale that protects and promotes your best interests as the seller…and can help sell your home fast and for top dollar.
R.B. Haley Fine Homes & Estates
12396 World Trade Dr., Ste. 306, San Diego, CA 92128
(858) 592-4895       www.RBHaley.com         CalBRE#01843189