If you are a home buyer in today's real estate market, you may be experiencing some challenges. Low inventory and faster selling times (average of 21.8 days Days on Market) make this seller's market tough to navigate for potential buyers. So what can buyers do to stay competitive? Here are 8 tips for buying in a seller's market.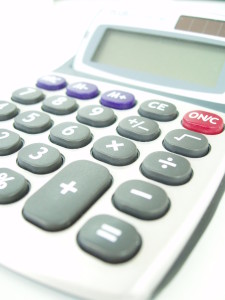 Get Pre-approved before you start looking     Getting pre-approved before you start looking will give you the price range you know you can comfortably afford, and looking below that will give you some room for negotiating up if needed. Also, getting pre-approved shows sellers your credit worthiness and sets the stage for a smoother and more successful purchase.
Know what you need vs. what you want     Knowing your must-have features (and being in agreement on those if you are buying with a significant other) helps you know where you are willing to compromise and where you are not. Knowing what is negotiable in your mind will speed up the decision making process while ensuring that your priorities stay in check.
Find a rock star agent     Anyone can search for homes online, but a rock star real estate agent is well connected to other realtors and the market, and may even learn about homes that are not yet listed. She or he should give you a competitive edge by using her or his resources to not only find you right home, but help sell you to the listing agent and sellers as the ideal buyers. If you aren't getting that kind of service, it might be time to look for a new agent (and we happen to know a few amazing agents!).
Be ready to act. Fast.     Being ready to act fast goes beyond being pre-approved. You will want to have a pre-approval letter written by your lender as well as proof of funds (such as a bank statement) to show you are willing and able to make a Good Faith deposit upon acceptance of your offer. It also helps to have letters of recommendation from employers, landlords, and anyone else who can vouch for your good character and dependability. Have these things ready to go so that an offer can be executed on a moment's notice, as even mere hours can make the difference in a seller's market.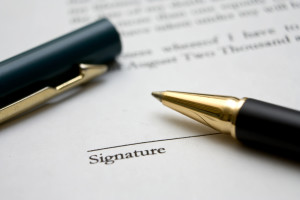 Make your best offer     Many sellers are receiving multiple offers right up front. If your offer isn't competitive from the get go you may not get the chance to counter offer. Remember, it's not always about price. You can enhance your offer by reducing or eliminating contingencies or showing flexibility to work with the seller's time frame. Understand what the seller is looking for and write your offer accordingly.
Make it personal     Don't be afraid to tell your story as a buyer to appeal to the seller. Most sellers (unless it is an investor) cherish their home and want to know that whomever will be buying it will love it as much as they have. Get creative and you will be light years ahead of your competition.
Be realistic     As a buyer in a seller's market, you are probably not going to get a killer deal. Be realistic in your offer based on current values but resist the temptation to bid beyond what you can comfortably afford.   Stay focused on what gives that home real value and do your research on comparable properties so you know whether the purchase is a good investment and why.
Keep moving forward     If your offer was rejected or you were outbid, don't despair! Do your best to move on. Believe it or not, there are many "right" homes out there; it's just a matter of finding the right one at the right time. Stay optimistic and keep looking…often times buyers end up finding something better!
R.B. Haley Fine Homes & Estates
12396 World Trade Dr., Ste. 306, San Diego, CA 92128
(858) 592-4895       www.RBHaley.com         CalBRE#01843189