It is true that a seller's market (like the one currently in southern California) favors the seller, but buyers are still an important part of the sale equation. There are critical steps sellers can take to reach the ideal buyers who are willing and able to pay top dollar, and to ensure a smooth and expedited escrow process. And it all starts BEFORE listing your property. Here are five steps to a faster home sale.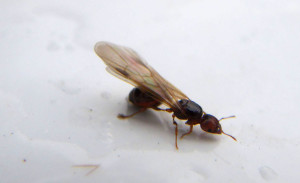 One: Work out the bugs     Having a pre-listing pest inspection done before listing your property can help eliminate surprises (like extensive termite damage) that can throw a wrench in the escrow process and keep the cost of repairs lower, giving the seller more control. Completing recommended repairs ahead of time can be a big selling point, and obtaining a termite clearance report by a licensed pest control company (required by many lenders to fund a loan) can help facilitate a faster escrow.
Two: Call in the inspector     Similar to a pest inspection, doing a home inspection before listing your home will give you an idea of any major (and minor) repairs that will be recommended and likely negotiated as a result. Sellers can give themselves an advantage by either making major repairs ahead of time or taking the cost of those repairs into consideration in the asking price. Keep in mind that buyers may (and should) still opt to have a home inspection done, but a home in great condition reassures the buyer as to the value, will help expedite contingency removals, and will keep more money in the seller's pocket during escrow.
Three: Move Out     While there can be drawbacks to selling an unoccupied home, the benefits can outweigh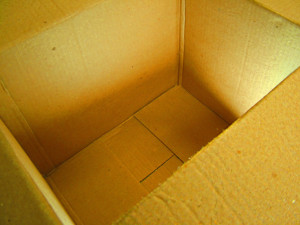 them. Vacating your home prior to listing protects your personal belongings, allows your home to be thoroughly cleaned and staged to be showcased at its best, and most importantly, it makes it much more accessible for potential buyers to see. It is also much more convenient for the seller.   Otherwise, you will have the constant headache of having to keep your home in "showing" condition at all times and be willing to drop what you are doing to vacate the property on a moment's notice to accommodate potential buyers and stay competitive with other homes for sale in the area.
Four: Showcase it with staging     Whether your home is vacant or occupied there is a range of home staging options, but it is always recommended. Ideally, your home will be de-cluttered and de-personalized, and decorated in a tasteful and generally appealing way. If you do not have this talent, you can ask for guidance from your real estate agent and possibly consider hiring a professional. In a vacant home, staging is recommended in the living areas and master bedroom, and any other areas whose function is not well defined in the home to help buyers visualize how to use the space.
Five: Pre-listing marketing     This is where having a great real estate agent can make all the difference. When selecting a REALTOR ask about his or her pre-listing marketing strategies. These can include posting a "Coming Soon" sign in the yard and marketing to neighbors, advertising in local newspapers or websites, and posting "Coming Soon" on social media outlets and websites such as Zillow.com. Your real estate agent should also be promoting your property before coming to the market with other real estate agents who may have potential buyers through networking and broker caravans. Some REALTORS also do "Exclusive Preview" open houses or parties where previewing the home is by invitation only prior to a general Open House to further build excitement. All of these strategies help to build anticipation and demand and often translate into multiple offers.
And multiple offers puts sellers in the drivers seat so you can sell your home faster and with a smoother escrow.
R.B. Haley Fine Homes & Estates
12396 World Trade Dr., Ste. 306, San Diego, CA 92128
(858) 592-4895       http://rbhaley.com/           CalBRE#01843189