Whether buying or selling a home, online home valuation tools (also called Automated Valuation Models, or AVM's) such as Zillow's Zestimate can be useful. But they can also be problematic. Since most buyers and sellers are looking at these values, it is a good idea to understand them and how online home valuation tools work and don't work.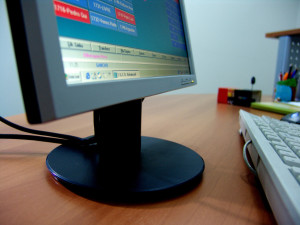 It's a computer, not a person. Online estimates follow an algorithm to give a projected estimate of value. This means that the algorithm is based on the accuracy of the data that is has to compute. The problem occurs when data is input by sellers that may falsely inflate values or where lack of data may not produce an accurate value.
What it (generally) measures. The value of your home will usually be a product of comparable homes. How does your home compare to similar homes that recently sold (within the last 6 months) and are actively listed within a 1-2 mile radius? In addition to proximity, other features compared are: square footage of the home, number of bedrooms and bathrooms, year the home was built, and size of lot. Values tend to be most accurate when this data comes from homes that are fairly new tract homes. Homes that are custom or have been updated with custom features, however, will likely be off on their value here.
It can also be problematic when the algorithm doesn't recognize a neighborhood boundary. For example, is the computer is using comparable homes from a nearby condo complex when your home is a single family residence? Or, do some of the comps used fall in differently rated school districts? Also, computers are not likely to take into consideration the terms of those sales, such as distressed or discounted sales.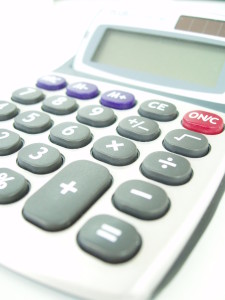 Other features that are probably not figured into the algorithm are: views, location relative to busy roads, outdoor features such as a kitchen and/or a pool, whether the lot is flat or on a steep slope, and quality of the neighborhood, and higher end upgrades and appliances.
Know your competition. The reason comparable homes are considered when deciding value is based on the idea that a typical buyer will not pay more for a similar home if all things are equal. This is why it is especially important to look at recently sold homes (last 6 months) to help determine what people have paid. One mistake many sellers and buyers make is basing value on homes that are currently listed. The problem with this logic is that often the list price is the "best case scenario" for the seller but not necessarily what a buyer is willing to pay.
The bottom line. Being able to differentiate the value the of your home based on specific features is an important part of putting these online home value tools into context. So, unless you want to hire an appraiser, use online home value estimates only as a supplementary tool. Work with a trusted real estate agent to get a more accurate home value (they have additional tools and knowledge to help obtain this value). And remember, what a seller paid for specific upgrades will not always equate to what a buyer will pay.
R.B. Haley Fine Homes & Estates
12396 World Trade Dr., Ste. 306, San Diego, CA 92128
(858) 592-4895       http://rbhaley.com/     CalBRE#01843189