Navigating the home buying process can be tricky!  That is just one reason why it is important to work with a knowledgeable and experienced real estate agent. Most agents will advise that buyers first get pre-qualified (if not pre-approved) before they start looking to find an agent and a home. Your agent will also guide you through making a purchase offer. Once your offer is accepted, the escrow process begins. What does that mean? Here is "What to Expect When Buying a Home: In Escrow."
Let's start by first defining what it means to be "in escrow". The escrow holder is the designated, neutral third party who is responsible for seeing that the terms of escrow are carried out according to the agreed upon escrow instructions. This is accomplished through a vehicle known as an escrow account that acts as a depository for all monies, instructions, and documents necessary for the purchase.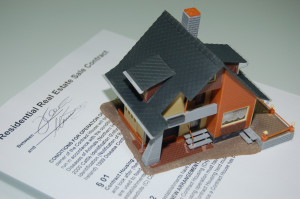 Here is what a buyer can expect. Once your offer has been accepted you will need to furnish a good faith deposit. You will also want to work with your lender to complete your loan application and prepay any necessary fees such as a credit report and appraisal costs. Your agent will work with you to complete any required paperwork, such as approving reports and any property disclosures required as part of the sale agreement. Your lender and agent should also keep you apprised of any steps needed for your loan approval. Once your loan is approved and funded, escrow will determine when the transaction will close and then works with Title to record necessary documents. The final stages of escrow include preparing the final settlement statements, disbursing proceeds to the seller, and paying off the existing encumbrances. At the close of escrow, statements, funds, and remaining documents are delivered.
A lot can happen in escrow. It is a good idea to prepare yourself for some of the hurdles in escrow that you may encounter. In addition to those, here are some things you can do to help ensure a smooth transaction.
Be ready to provide your lender with any required loan documentation and do not make any major purchases while in escrow.
Decide in advance how you want to take title as the buyer.
Be prepared with fire/hazard insurance information for a new policy.
Be sure to inform your agent of any "red flags" that may cause delays in escrow, such as: bankruptcies or judgments, business or other trusts, foreclosures, use of Power of Attorney, transfers or loans involving corporations or partnerships, any last minutes changes.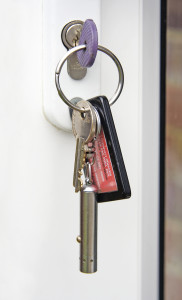 You should always call your agent when you have questions. It is also important to note that the escrow process may vary depending on the type of sale, such as a short sale. Once escrow is complete and everything has been finalized, you will become the new homeowner- congratulations!
What's next? Now it's time to move in! Check back to read our final installment of "What to Expect When Buying a Home" for a helpful timeline and tips for a successful and low-stress move. Welcome home!
Investing in YOUR Future,
R.B. Haley Fine Homes and Estates
Did we miss anything? Feel free add comments below with some of your great ideas and/or feedback. Thanks for your input and please remember to share!
R.B. Haley, Inc. 12396 World Trade Drive, Suite 306, San Diego, CA 92128
http://www.RBHaley.com   858.592.4895   CA Lic#01843189/01219416